• bdsm • bondage • cbt • instructional • restraints • s&m • spanking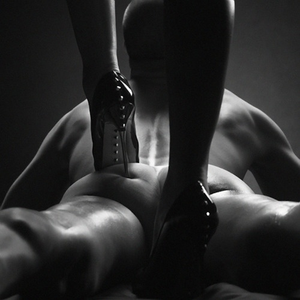 Classically, BDSM stands for Bondage, Discipline, Sadomasochism (Sadism and Masochism). Without replacing the original categories, Domination and Submission were added later. BDSM means different things to different people. Depending on preferences, most people participate in one or two interests, rather than all of the categories.   BDSM is different from most expectations. Between stereotypes, porn, and Hollywood movies, there's a lot of misconceptions about BDSM. Short of attending a workshop or visiting a dominatrix, the best way to learn more about it is to do some research. Just like with regular sex, if you want to be good at it,...
---
• explore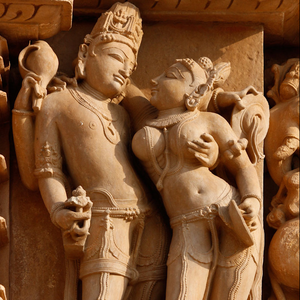 What if we choose to explore our sensuality and sexuality with heightened awareness? When Adam and Eve bite the fruit of the Tree of Knowledge, they become self-aware, no longer oblivious to their nakedness. They begin to see the world as it truly is.   Should this allegory be about sexual instruction, then the term bite the fruit is a euphemism for a sexual epiphany. We bite the fruit to become enlightened. We make ourselves available to a new way of thinking, a new perspective or attitude about our passions, about pleasure and intimacy. We consciously move towards love, eroticism...