• bandana code • color code • fetish • flag code • flagging • gay code • hanky code • instructional • lgbtqia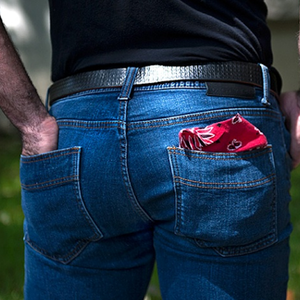 A handkerchief, "hanky" or bandana, neatly folded or unfurled then tucked in the left or right back pocket is a tradition among leathermen and leatherboys called "flagging." The color and placement of a "flag" designates the following: Within the world of gay and bisexual men, the handkerchief code (hanky code, bandana code or flagging) is a semiotic system of non-verbally communicating one's interest in a sexual activity or fetish. The color of the handkerchief indicates a specific activity. The pocket it is worn in (left or right) signifies the wearer's preferred role in that activity. Flagging a handkerchief on the...
---
• body safe • lifelike • male masturbation • masturbation • realistic • recommendation • stroker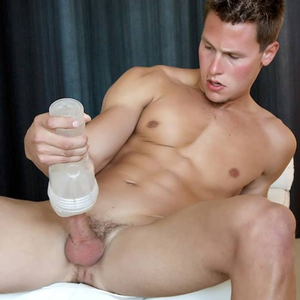 Fleshlight™ is a masturbation aid for men. It is designed and marketed by Interactive Life Forms and named for the flesh-like material used in its inner sleeve, as well as the plastic case that houses the sleeve, which is fashioned to look like an oversized flashlight. The inner sleeve is available with vagina (Lady), anus, mouth and other orifices.   The inner sleeves are available in Pink, Ice (clear or see-through), Realistic (Fleshlight Girl or Boy), Blue (Alien), Lavender (Specials) and other colors. There are 48 distinct internal textures and more are being introduced.   Fleshlights are designed to:...
---
• cock & ball • cock ring • cockring • erection maker • instructional • penis ring
What is a cock ring?   A cock ring (or cockring) is a cock toy used to increase sensitivity both before and during orgasm. It can help make your penis larger and harder. It allows you to maintain an erection even after an orgasm.   How does a cock ring work?   Positioned at the base of the penis or behind the scrotum, a cock ring slows the blood in your erect penis from returning to your body. It is meant to restrict blood flow to keep your penis engorged. It is NOT intended to cut off blood flow altogether....
---
• bdsm • cbt • cock & ball • cock & ball torture • cock ring • cockring • instructional • s&m • sadomasochism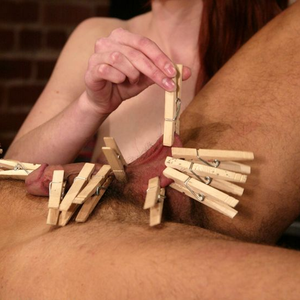 Don't Force Anything   Using or wearing a cocktoy or cockring should be pleasurable. Select an item that is comfortable. It can be snug but not too tight as to cut off blood flow. Do not force a cockring that is too small or wear a cocktoy that is too heavy.     Be Careful of Sudden Moves The penis or scrotum can be injured by sudden blows. In the case of the erect penis, sudden changes in position, sudden jerks to the side or bending of the penis can rupture veins, cause swelling and pain. To alleviate pain,...
---
• catheters • cbt • cock & ball torture • instructional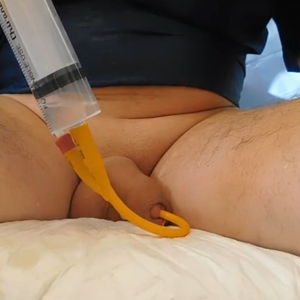 A catheter is a slender tube made of rubber or plastic and is inserted into the penis to the bladder. Once in place, the person in whom it is inserted will have no control over his urinary function. If the catheter is left open, the bladder will drain completely. If the tube is clamped off, he cannot urinate even if he wants to. Catheters are used in sex play to heighten pleasure. Precautions  Engage with someone who is experienced, careful, cares about you and takes the precautions mentioned below. Carelessness can result in severe infection, injury or pain.  Even...