• bdsm • bondage • explore • fetish • instructional • restraints • s&m • sadomasochism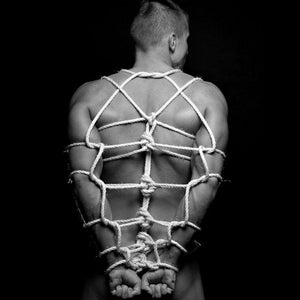 Have you ever entertained fantasies about binding your partner or having yourself bound? You are not alone. Increasingly, people are becoming more relaxed about BDSM (Bondage, Discipline/Dominance, Sadomasochism). Few are curious. Some are exploring aspects of it. In the world of bondage, Shibari, Japanese rope bondage, is attracting followers from around the world. Shibari, "to tie" in Japanese, is a style of bondage which involves tying a person in simple yet visually intricate patterns, usually with several pieces of thin rope such as jute, hemp or linen. Also referred as Kinbaku, "tight binding," attempting Japanese bondage for the first time...
---
• bdsm • explore • fetish • instructional • restraints • s&m • sadomasochism • sexual wellness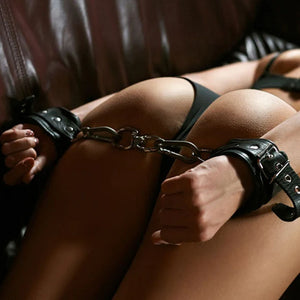 Sex, safe word and active consent In the ever-evolving landscape of BDSM, fetish and kink, there is the inviolate business of consent. The parameters of sex play and adult play may be subject to change and experimentation, but the basic agreement among the players on when to continue, pause, review and halt should be a constant. Without such unwavering consent, neither trust nor respect can be established. And without these components, attempts to engage in sex or fetish games would fizzle, seem aimless or cross over into physical abuse. Mutual or unanimous agreement helps to eliminate the potential of miscommunication,...
---
• bdsm • cbt • cock & ball • cock & ball torture • cock ring • cockring • instructional • s&m • sadomasochism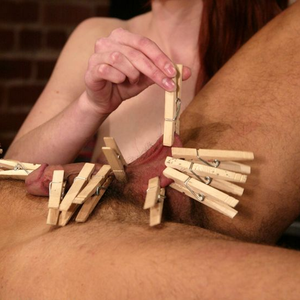 Don't Force Anything   Using or wearing a cocktoy or cockring should be pleasurable. Select an item that is comfortable. It can be snug but not too tight as to cut off blood flow. Do not force a cockring that is too small or wear a cocktoy that is too heavy.     Be Careful of Sudden Moves The penis or scrotum can be injured by sudden blows. In the case of the erect penis, sudden changes in position, sudden jerks to the side or bending of the penis can rupture veins, cause swelling and pain. To alleviate pain,...