• instructional • relationship • romance • sexual wellness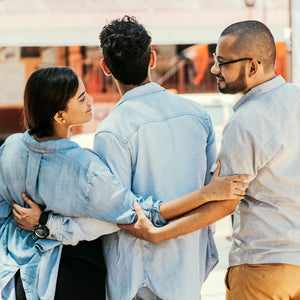 The societal norm is to have one romantic partner, whereas it's entirely "normal" for us to have many friends. We don't ever ask, "won't your other friends be jealous if you see that friend tonight?" Romantic relationships are relationships, just like friendships are relationships. If you love your friend and your other friend, you know what it's like to love two people and what it's like to be in multiple relationships with varying levels of intimacy — with or without sex.   Monogamy culture is all around us. It assumes that everyone strives to be married to or partnered with...
---
• explore • health • instructional • relationship • romance • sexual wellness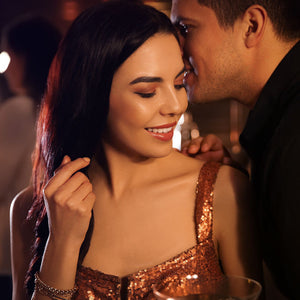 Flirting is actually good for you. Flirting can be defined as engaging someone for amorous intent or just playfully for amusement. You might flirt when you are with a group of friends in a bar or restaurant, and you notice someone attractive across the room. It's a behavior and form of communication, often involving body language, in which someone is showing interest in someone else. You can also flirt via text messages using jokes, emojis or memes. Health benefits of flirting Boosts self-esteem and confidence Periods of high or prolonged stress negatively affect our self-esteem. Flirting may be one way...
---
• explore • instructional • recommendation • relationship • romance • sexual wellness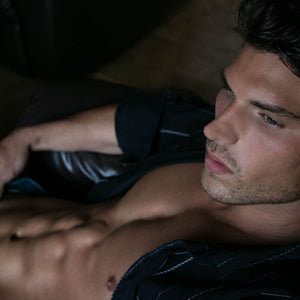 As Valentine's Day looms and with romance in the air, we can all use some tips to keep things hot and spicy with our partner. If you're not coupled, no worries. We have some self-love suggestions as well.Whether you've been with your honey a day, a month or a while, it's important to keep romance and sex exciting and stimulating. You may feel a little anxious about how to satisfy your partner and how to help them satisfy you. Or, you may be concerned that things have gotten a little too predictable. Here are some ideas:Use your wordsLet's talk about...
---
• explore • relationship • romance
Intimacy in the time of coronavirus: Home bound couples find love as sale of condoms go up   Some have speculated that couples confined to their homes, away from the office, bars and other such distractions, in these anxious times, may lead to a "coronavirus boom" in December 2020. There is evidence that this is no longer mere speculation.   Social distancing has magnified close cohabitation, couples are rediscovering each other as cities and towns across the country go into lockdown. With this proliferation of intimacy, pharmacies as well as e-commerce sites are reporting rising sales of condoms and contraceptive...
---
• explore • pandemic • relationship • romance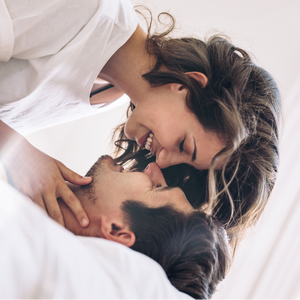 Study finds intimate relationships are actually doing well during the pandemic   A recent Monmouth University survey of 556 American adults, between April 30 to May 4, found that despite the stresses that might come from home quarantine, working from home, losing a job, business lockdowns, or managing kids, most are happy in their relationships. Although they are far from perfect, on average, they are in pretty good shape.   The survey reveals some encouraging results:   1. About three-quarters of those polled with a romantic partner say their relationship has not fundamentally changed since the coronavirus outbreak.   When...