• community • dc • gay pride • lgbt • lgbtqia • pride • rainbow flag • trans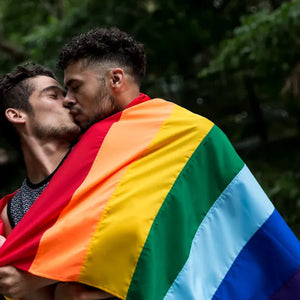 Pride is a time to be bold, brave, and proud of ourselves and our accomplishments — to celebrate queer joy — but so many of our community members are in crisis. Currently, half of US states have enacted laws that make daily life unsafe for LGBTQ people. These laws are meant to force queer people from the public square in fear and push us all back into the closet, but we refuse to be written out of history. The progress we celebrate each June may be slipping through our fingers, 530 anti-LGBTQ bills have been introduced in state legislatures in 2023...
---
• gay pride • lgbt • lgbtqia • pride • rainbow flag
The Rainbow Flag is a symbol of pride for lesbian, gay, bisexual, transgender, questioning (or queer), intersex and ally (LGBTQIA) people. The colors reflect the diversity of the gay community and the spectrum of human sexuality and gender. Using a rainbow flag as a symbol of gay pride began in San Francisco in 1978. Its use has become the convention at LGBTQIA+ rights events in the US and worldwide. Many fly the rainbow flag to celebrate inclusivity, hope and freedom. The first rainbow flags were flown on June 25, 1978, at the San Francisco Gay Freedom Day Parade. The flags...