• Russwin Francisco • community • dc • gay pride • lgbt • lgbtqia • pride • rainbow flag • trans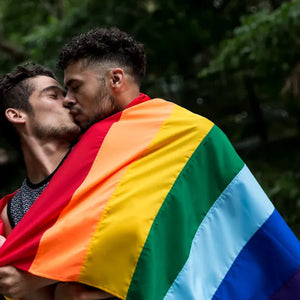 Pride is a time to be bold, brave, and proud of ourselves and our accomplishments — to celebrate queer joy — but so many of our community members are in crisis. Currently, half of US states have enacted laws that make daily life unsafe for LGBTQ people. These laws are meant to force queer people from the public square in fear and push us all back into the closet, but we refuse to be written out of history. The progress we celebrate each June may be slipping through our fingers, 530 anti-LGBTQ bills have been introduced in state legislatures in 2023...
---
• Russwin Francisco • community • dc • gay pride • leather event • lgbt • lgbtqia • organizations • pride
(Detail of photo by Michael Key for the Washington Blade) Mid-Atlantic Leather Weekend 2023 begins on Friday, January 13, and runs through Sunday, January 15. Thousands are expected to participate at MAL this year which boasts a labyrinth of leather merchants, an Onyx leather auction, a Bootblack competition, a Rubber show, a Puppy Park, a Sunday brunch, three power dance parties along with an endless spectacle of leathermen, fetish hogs and their admirers. MAL is an annual event held in Washington DC in January. It is organized by Centaur Motorcycle Club which marks the occasion with Leather Cocktails, a formal reception and dinner...
---
• Russwin Francisco • gay pride • lgbt • lgbtqia • pride • rainbow flag
The Rainbow Flag is a symbol of pride for lesbian, gay, bisexual, transgender, questioning (or queer), intersex and ally (LGBTQIA) people. The colors reflect the diversity of the gay community and the spectrum of human sexuality and gender. Using a rainbow flag as a symbol of gay pride began in San Francisco in 1978. Its use has become the convention at LGBTQIA+ rights events in the US and worldwide. Many fly the rainbow flag to celebrate inclusivity, hope and freedom. The first rainbow flags were flown on June 25, 1978, at the San Francisco Gay Freedom Day Parade. The flags...
---
• Russwin Francisco • community • lgbt • lgbtqia • lubricant • pride • romance • sexual lubricant
Sometimes you wonder if it's all worth it. The lonely nights, the empty home. The truth is, you don't have a choice. Even if it makes time go slower, even if it makes your chest hurt, just knowing that person even exists in the same world as you, gives you no choice but to wait. Because distance shouldn't stop you from loving someone, when everything is this perfect when you're together. We love this. We could not have said it better. Thank you, Gun Oil. Find Gun Oil products on Bite the Fruit.