• explore • instructional • sexual wellness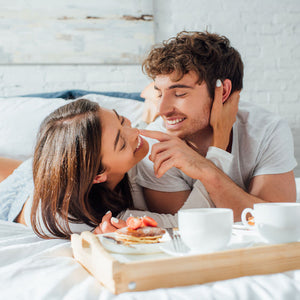 Tracking progress is a funny thing. We strive to improve in all areas of our life but it can be difficult to gauge. How do we know if we are moving in the right direction? When it comes to relationships, we are fed with fear-inducing messaging about what makes them fail rather than what makes them succeed. It's crucial for couples to grow together, to become more comfortable, to build trust, to gain confidence. These would require us to know the signs of growth in a relationship. Measuring growth is an important practice in any healthy and fulfilling relationship. Even...
---
• instructional • relationship • romance • sexual wellness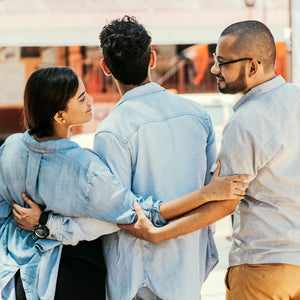 The societal norm is to have one romantic partner, whereas it's entirely "normal" for us to have many friends. We don't ever ask, "won't your other friends be jealous if you see that friend tonight?" Romantic relationships are relationships, just like friendships are relationships. If you love your friend and your other friend, you know what it's like to love two people and what it's like to be in multiple relationships with varying levels of intimacy — with or without sex.   Monogamy culture is all around us. It assumes that everyone strives to be married to or partnered with...
---
• explore • health • instructional • relationship • romance • sexual wellness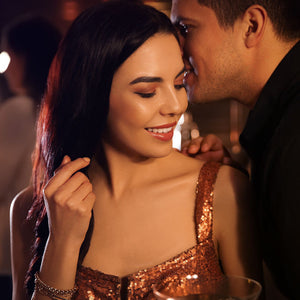 Flirting is actually good for you. Flirting can be defined as engaging someone for amorous intent or just playfully for amusement. You might flirt when you are with a group of friends in a bar or restaurant, and you notice someone attractive across the room. It's a behavior and form of communication, often involving body language, in which someone is showing interest in someone else. You can also flirt via text messages using jokes, emojis or memes. Health benefits of flirting Boosts self-esteem and confidence Periods of high or prolonged stress negatively affect our self-esteem. Flirting may be one way...
---
• adult toys • anal sex • body safe • explore • health • instructional • recommendation • relationship • sex toys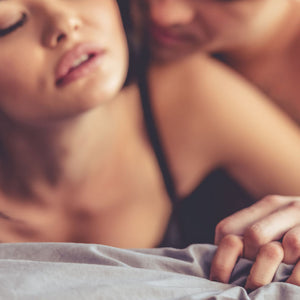 Choosing a sex toy can be exciting. At Bite the Fruit, we encourage you to explore your passions and fantasies. What turns you on? What sensations do you want to feel? What intrigues you? Then, go for it. When it comes to sex toys, let yourself go. The sex toys industry is a $41 billion global phenomenon. It is a $13 billion industry in the US alone. Sex toys are becoming more mainstream as people become more relax about their sexuality or sexual expression and how they want to play. The hottest toys in 2023 are innovative, adventurous, body safe...
---
• bdsm • bondage • explore • fetish • instructional • restraints • s&m • sadomasochism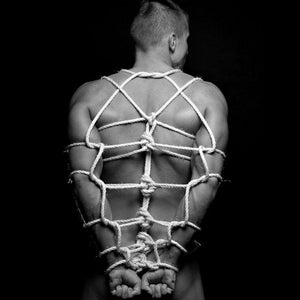 Have you ever entertained fantasies about binding your partner or having yourself bound? You are not alone. Increasingly, people are becoming more relaxed about BDSM (Bondage, Discipline/Dominance, Sadomasochism). Few are curious. Some are exploring aspects of it. In the world of bondage, Shibari, Japanese rope bondage, is attracting followers from around the world. Shibari, "to tie" in Japanese, is a style of bondage which involves tying a person in simple yet visually intricate patterns, usually with several pieces of thin rope such as jute, hemp or linen. Also referred as Kinbaku, "tight binding," attempting Japanese bondage for the first time...