• community • dc • explore • fetish • sexual wellness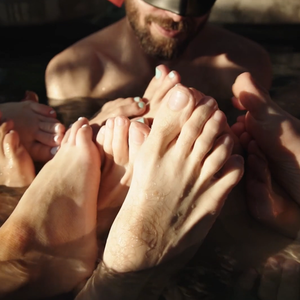 One Night Only at Black Cat1811 14th Street NW, Washington, DC 20009Saturday, April 29 • 7pm & 9:30pmLike this post for a chance to win two tickets. Winner will be announced on April 20.Tickets | More Information | Trailer
---
• bdsm • bondage • explore • fetish • instructional • restraints • s&m • sadomasochism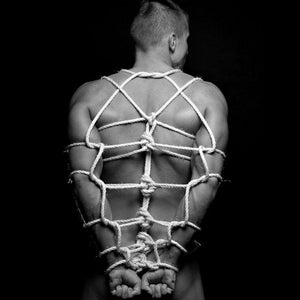 Have you ever entertained fantasies about binding your partner or having yourself bound? You are not alone. Increasingly, people are becoming more relaxed about BDSM (Bondage, Discipline/Dominance, Sadomasochism). Few are curious. Some are exploring aspects of it. In the world of bondage, Shibari, Japanese rope bondage, is attracting followers from around the world. Shibari, "to tie" in Japanese, is a style of bondage which involves tying a person in simple yet visually intricate patterns, usually with several pieces of thin rope such as jute, hemp or linen. Also referred as Kinbaku, "tight binding," attempting Japanese bondage for the first time...
---
• bdsm • explore • fetish • instructional • restraints • s&m • sadomasochism • sexual wellness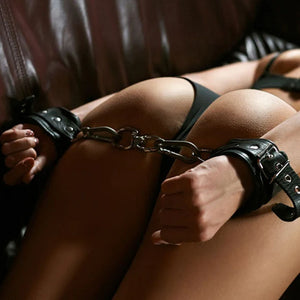 Sex, safe word and active consent In the ever-evolving landscape of BDSM, fetish and kink, there is the inviolate business of consent. The parameters of sex play and adult play may be subject to change and experimentation, but the basic agreement among the players on when to continue, pause, review and halt should be a constant. Without such unwavering consent, neither trust nor respect can be established. And without these components, attempts to engage in sex or fetish games would fizzle, seem aimless or cross over into physical abuse. Mutual or unanimous agreement helps to eliminate the potential of miscommunication,...
---
• fetish • masturbation • porn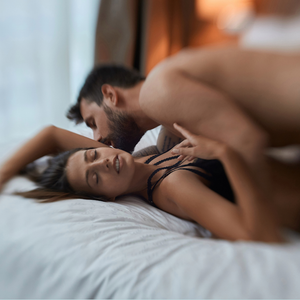 Let's chat for a moment about the kind of sexual secrets which some people keep from their spouse or partners. Why? We believe that secrets of any sort undermine intimacy and the potential for growth or deepening of connection in a relationship. Sexual secrets might actually be more detrimental to the trust that is necessary in cultivating a lasting bond of love and acceptance.   Fetishes Generally speaking, a sexual fetish can be anything which produces sexual arousal. Commonly, this can be leather, rubber, lingerie, underwear, boots, high heels, feet, breasts or other body parts. Fetishes can attach to anything...
---
• bandana code • color code • fetish • flag code • flagging • gay code • hanky code • instructional • lgbtqia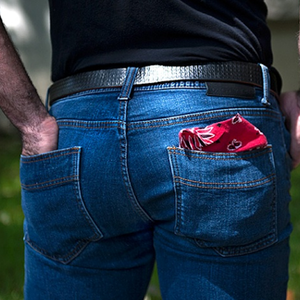 A handkerchief, "hanky" or bandana, neatly folded or unfurled then tucked in the left or right back pocket is a tradition among leathermen and leatherboys called "flagging." The color and placement of a "flag" designates the following: Within the world of gay and bisexual men, the handkerchief code (hanky code, bandana code or flagging) is a semiotic system of non-verbally communicating one's interest in a sexual activity or fetish. The color of the handkerchief indicates a specific activity. The pocket it is worn in (left or right) signifies the wearer's preferred role in that activity. Flagging a handkerchief on the...