• cbt • cock & ball torture • instructional • sounds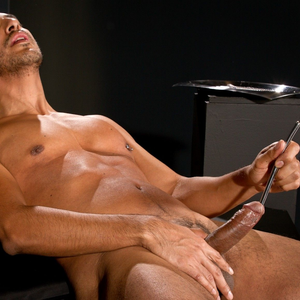 What are sounds? Sounds are smooth medical instruments designed to enlarge the urethra. In a non-medical setting they are used both for urethral stretching, and (more commonly) for highly pleasurable stimulation. Sounds are highly polished stainless steel rods with diameters ranging from 1mm to 15mm. When gently inserted into the urethra, they enlarge it and produce an exceptional stimulation. They can heighten sexual pleasure.   Background   Sounding or urethral sounding is the medical use of probes called sounds to increase the inner diameter of the urethra and to locate obstructions in it. Sounds are also used to stretch the...
---
• bdsm • cbt • cock & ball • cock & ball torture • cock ring • cockring • instructional • s&m • sadomasochism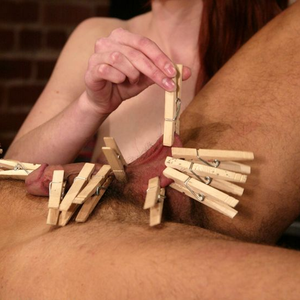 Don't Force Anything   Using or wearing a cocktoy or cockring should be pleasurable. Select an item that is comfortable. It can be snug but not too tight as to cut off blood flow. Do not force a cockring that is too small or wear a cocktoy that is too heavy.     Be Careful of Sudden Moves The penis or scrotum can be injured by sudden blows. In the case of the erect penis, sudden changes in position, sudden jerks to the side or bending of the penis can rupture veins, cause swelling and pain. To alleviate pain,...
---
• catheters • cbt • cock & ball torture • instructional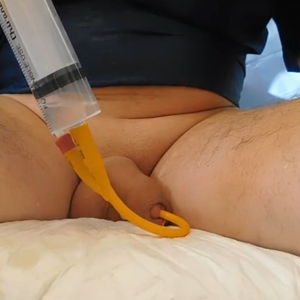 A catheter is a slender tube made of rubber or plastic and is inserted into the penis to the bladder. Once in place, the person in whom it is inserted will have no control over his urinary function. If the catheter is left open, the bladder will drain completely. If the tube is clamped off, he cannot urinate even if he wants to. Catheters are used in sex play to heighten pleasure. Precautions  Engage with someone who is experienced, careful, cares about you and takes the precautions mentioned below. Carelessness can result in severe infection, injury or pain.  Even...
---
• bdsm • bondage • cbt • instructional • restraints • s&m • spanking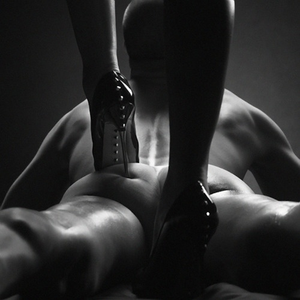 Classically, BDSM stands for Bondage, Discipline, Sadomasochism (Sadism and Masochism). Without replacing the original categories, Domination and Submission were added later. BDSM means different things to different people. Depending on preferences, most people participate in one or two interests, rather than all of the categories.   BDSM is different from most expectations. Between stereotypes, porn, and Hollywood movies, there's a lot of misconceptions about BDSM. Short of attending a workshop or visiting a dominatrix, the best way to learn more about it is to do some research. Just like with regular sex, if you want to be good at it,...