• bdsm • bondage • explore • fetish • instructional • restraints • s&m • sadomasochism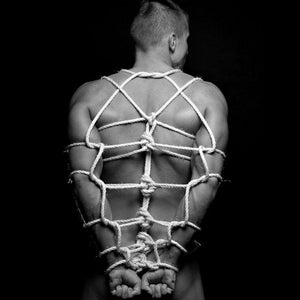 Have you ever entertained fantasies about binding your partner or having yourself bound? You are not alone. Increasingly, people are becoming more relaxed about BDSM (Bondage, Discipline/Dominance, Sadomasochism). Few are curious. Some are exploring aspects of it. In the world of bondage, Shibari, Japanese rope bondage, is attracting followers from around the world. Shibari, "to tie" in Japanese, is a style of bondage which involves tying a person in simple yet visually intricate patterns, usually with several pieces of thin rope such as jute, hemp or linen. Also referred as Kinbaku, "tight binding," attempting Japanese bondage for the first time...
---
• bdsm • bondage • cbt • instructional • restraints • s&m • spanking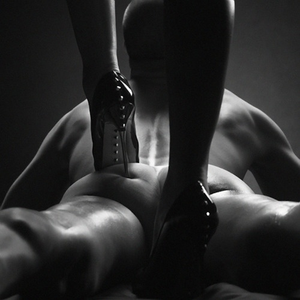 Classically, BDSM stands for Bondage, Discipline, Sadomasochism (Sadism and Masochism). Without replacing the original categories, Domination and Submission were added later. BDSM means different things to different people. Depending on preferences, most people participate in one or two interests, rather than all of the categories.   BDSM is different from most expectations. Between stereotypes, porn, and Hollywood movies, there's a lot of misconceptions about BDSM. Short of attending a workshop or visiting a dominatrix, the best way to learn more about it is to do some research. Just like with regular sex, if you want to be good at it,...