• explore • instructional • sexual wellness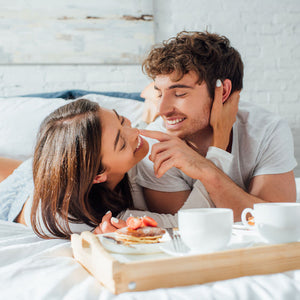 Tracking progress is a funny thing. We strive to improve in all areas of our life but it can be difficult to gauge. How do we know if we are moving in the right direction? When it comes to relationships, we are fed with fear-inducing messaging about what makes them fail rather than what makes them succeed. It's crucial for couples to grow together, to become more comfortable, to build trust, to gain confidence. These would require us to know the signs of growth in a relationship. Measuring growth is an important practice in any healthy and fulfilling relationship. Even...
---
• instructional • relationship • romance • sexual wellness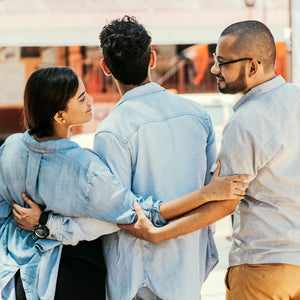 The societal norm is to have one romantic partner, whereas it's entirely "normal" for us to have many friends. We don't ever ask, "won't your other friends be jealous if you see that friend tonight?" Romantic relationships are relationships, just like friendships are relationships. If you love your friend and your other friend, you know what it's like to love two people and what it's like to be in multiple relationships with varying levels of intimacy — with or without sex.   Monogamy culture is all around us. It assumes that everyone strives to be married to or partnered with...
---
• explore • health • instructional • relationship • romance • sexual wellness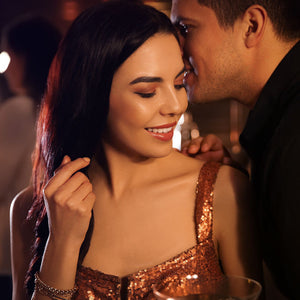 Flirting is actually good for you. Flirting can be defined as engaging someone for amorous intent or just playfully for amusement. You might flirt when you are with a group of friends in a bar or restaurant, and you notice someone attractive across the room. It's a behavior and form of communication, often involving body language, in which someone is showing interest in someone else. You can also flirt via text messages using jokes, emojis or memes. Health benefits of flirting Boosts self-esteem and confidence Periods of high or prolonged stress negatively affect our self-esteem. Flirting may be one way...
---
• community • dc • gay pride • lgbt • lgbtqia • pride • rainbow flag • trans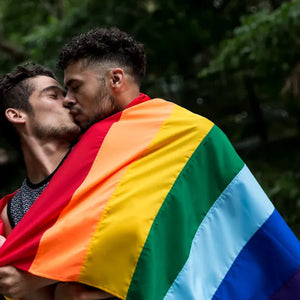 Pride is a time to be bold, brave, and proud of ourselves and our accomplishments — to celebrate queer joy — but so many of our community members are in crisis. Currently, half of US states have enacted laws that make daily life unsafe for LGBTQ people. These laws are meant to force queer people from the public square in fear and push us all back into the closet, but we refuse to be written out of history. The progress we celebrate each June may be slipping through our fingers, 530 anti-LGBTQ bills have been introduced in state legislatures in 2023...
---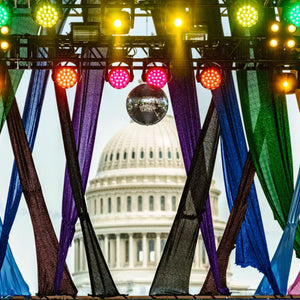 2023 Capital Pride calendar of events: Friday, June 2Capital Pride HonorsMonday, June 5OUTspoken: A Night of Queer ExpressionThursday, June 8Rooftop Pool PartyFriday, June 9RIOT: Opening Dance PartySaturday, June 10Crack of Noon Pride Parade BrunchSaturday, June 10Block PartySaturday, June 10Pride ParadeSaturday, June 10Trans Pride Pool PartySaturday, June 10RevolutionSunday, June 11Pride FestivalSunday, June 11Pride Concert